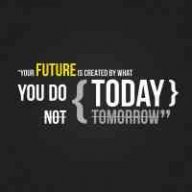 Be Grateful
Read Fastlane!
User Power
Value/Post Ratio
82%
Dec 27, 2013
146
119
Hi,

I find myself working 10x better in coffee shops. At home it's a different story.

Does anyone else feel like this too?

Doing much better productively, financially this month, large due to amount of coffee shops im in all the time since it works lol.

How do I transfer this coffee shop magic into home?