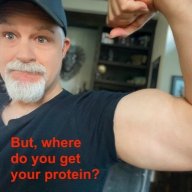 I followed the science; all I found was money.
Staff member
FASTLANE INSIDER
EPIC CONTRIBUTOR
Read Rat-Race Escape!
Read Fastlane!
Read Unscripted!
Summit Attendee
Speedway Pass
Jul 23, 2007
35,646
142,246
I have several dozen international translation licenses and the Excel spreadsheet has worn out its usefulness.

The size has become unmanageable as these are license contracts that need to be managed monthly, mostly annually.

Can anyone recommend a good CRM that is simple to use?

I've tried some (Hubspot, Zoho) and they all seem pretty much overkill for what I need, costly, steep learning curves, not relevant toward the purpose...

If it takes me as long, or longer, to figure out the software VS Excel, then it defeats the purpose. I've also looked into Rights/License management software but these solutions seem suitable for huge publishing companies with 1000s of licenses, not dozens. I'm not going to pay $1000s for something I might use once a month.

I need something basic ... record a contact, monitor a contract, send an annual email, monitor some payments.

Open to anything, not just a CRM.