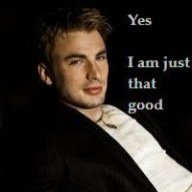 Gold Contributor
Speedway Pass
User Power
Value/Post Ratio
170%
Jul 28, 2013
1,278
2,169
Ok, so I'm a millenial, and you know how that goes regarding buying a place
It is pretty difficult for us to get there, not impossible, just difficult
And I'm now buying my first 2 bedroom place in the city
I credit my new "light" attitude to this accomplishment
I'm pretty good with budgeting money and was able to get a big contract for my consulting work
This led to me looking into a few places around town, and I'm now soon to be a proud owner of my first little home. I'll probably rent it out and travel some of the time, or that is the plan. And use it as a little office to boost my little business to a higher degree of professionalism.
I'm not as excited as I think other people would be, I seem to have ice cold water flowing through my veins actually. Not a lot feels like it has changed, it just feels true to my inner accomplishments. A very humble, very small, first success. Enough to get the terrible monkey off my back AND PROTECT SOME FRIENDS WHEN THEY NEED HELP.
So, I now have my first tiny accomplishment.
No mortgage, bought just straight up.
Phew
Um, just so you are aware, I basically found "the dip" to be true
The Dip by Seth Godin
I'm basically at a point where I'm better than where I started, both mentally and financially
But starting as an entreprenuer was gross and led to a bad experience for many years
Which annoyed me, a lot
Until I got over it, and slowly lifted everything with it
I made a post not long ago called "tell me how", but after landing a big chunk of work
I solved the problem. I feel a bit numb about it. Like I don't care. But my friends are cheering for it. I personally just feel like it doesn't really change much, I already feel good in my heart, and this just allows me to do things a little better.
I'm lucky though. And it is the first stepping stone for me. So it is ok.