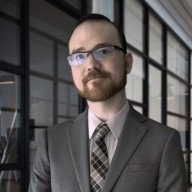 Gold Contributor
Read Fastlane!
Read Unscripted!
Speedway Pass
User Power
Value/Post Ratio
161%
Aug 17, 2016
794
1,277
37
So I thought this might be a fruitful discussion thread, get our heads outside the box a little.
honorable mention to all the "2 easy payments of 19.99, but wait theres more!" products, I used to smack my forehead and say "I should have thought of that!" but as i've grown older i've realized those usually aren't genius ideas as much as moderate ideas with great marketing, although I always laugh thinking of the banana holder
, I like to imagine some unkempt man lounging in front of the tv on a pile of bananas and then the commercial comes on "honey! , get the credit card!! our prayers are answerd!!!"
ok, so secondly, the "brandless brand"
Online Grocery Shopping - Better Everything, All for $3
, the brand is "brandless", how wholesome! , I havent broken down by monthly household acoutrament expenditure in a way that would allow me to weigh if this made sense but, I like the idea.
Which brings me to the real "disruptor" which inspired me to create this post
Public Goods – Revolutionizing Household Products
, so they sell products (the same type as brandless, basic toiletries and the like) at "cost" , they make money by charging an annual / yearly membership fee .
Absolutely, brilliant. This disrupts costco / sams club (I hate the drive and the selection and I question if i'm actually saving any money when I go) , and every big box retailer. This disrupts amazon. This disrupts drop shippers, wholesalers. You would have to compete literally product by product and somehow find a manufacturer cheap enough to cover warehousing and transport and still profit to beat these guys.
This, is a fastlane idea. I remember reading
"
poorly made in china" , all this stuff is essentially the same anyway, whats the value add in the branded goods? oh but that would be too simple! , paraben free, vegan friendly etc etc . So we have the value add and a sucscription base for continued income and on the back end they're just doing logisitics and sourcing , the marketing does itself (look how much they raised vs
goal
) , then again I did hear about them on a facebook ad so obviously they're spending something. That is revolutionary.
So anyway , what have you seen recently that made you smack your forehead? made you reconsider your own business plan? or maybe just got the "want" stirring inside you for no good reason?