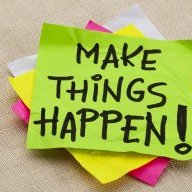 Contributor
Read Fastlane!
Read Unscripted!
Speedway Pass
First thread, hope this is in the correct section.
I am striving towards a future free of indentured time in the 9-5, M-F lifestyle.
Which means no venue is off limits while teaching myself the necessary skills and habits towards building this dream.
I wanted to propose an offer of potential growth or inquire a mentor.
I'm not the most skilled writer nor do I always conveying myself properly. So I'm poking you guys for any advice, assistance, or a cease and desist.
Email to Prospecting business owner,
______________________________________________________________________________
"Hello xxxxxx,

Who am I? My name is Parker fields and I'm an aspiring entrepreneur and business owner.
What are my motives? I'm actively seeking a business prospect or mentor for future success.
When did this take place? 2012 I was honorably separated from the military and have looked for my future career. I have attempted many prospective venues chasing money in my life so far with good success, but empty growth and value. My eye is towards building something everyone love's but also facilitating the capabilities of future growth and freedom.
Where did this all being? After finding money wasn't going to be able to fortify my freedom and happiness, the journey to build a VALUE based company or product that focuses on customer satisfaction. While building a brand or company that would not only generate freedom and success for the owners/employees, but also for the customers.
Why did it happen? Reading a few books that hooked the mindset I could never put my finger on. MJ Demarco's "The Millionaire Fastlane ", with a corny title the contents are nothing short of gold! They have contoured my image beyond reasonable control that something must be built of value for myself, car enthusiast, and customers abroad.
How will this venture be completed? Investing all of my able resources towards learning business and finance while practicing the skills learned in practical applications and refining current skills.
I have a few Ideas about your company but would like to ask you some questions first with no malevolent intentions and purely justified on passion and growth.

Do you have any employees?
Do you own a physical shop location?
What are your current limitations for expanding?
Do you want to expand and reach more people? "
___________________________________________________________________________________________________
​
I have ideas to potentially grow his business but unsure if:
a) I should email my ideas without a response first. As I'm not sure its smart to just send him free ideas regardless of his position or ideology.
b) If my format is completely worthless or needs a different approach.
Thanks for any advice or constructive criticism.
Last edited: