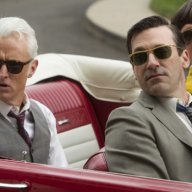 Gold Contributor
Speedway Pass
User Power
Value/Post Ratio
209%
Oct 8, 2017
566
1,184
Yet another guy who followed the
real
script to the letter:
Got in on a wave (internet + india)
Got his marketable skill down pat first (programming in his case)
Had supportive relatives and started early (13, gave him books on his skill when they saw aptitude)
Just contracted his marketable skill from 14; no school & college crap
Focused on "find where the money is"
Ignores what his customers says "they'd use" or "they'd like" and instead focused on "what will you pay money for?"
Never makes a "sexy" feature, despite his companies' massive resources, unless they've identified specifically how that feature will either make their customers money, or save them money
Confirms the power law (0 to 100 is much harder than 100 to 200)
Recommends reading biographies. Read huge amounts, starting young.
Shits on schooling and talks about teaching skills, focuses on the fact that a generation can get out of poverty if they focus on learning that which will make them more money (i.e. instead of arbitrary shit).
All round great interview, he just talks non stop and the interviewer barely says anything.
Last edited: