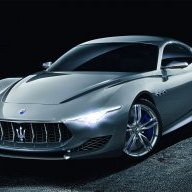 Bronze Contributor
Read Fastlane!
Read Unscripted!
Speedway Pass
I live in a small town with a high street full of small mom & pop shops. The lack of big name businesses has given the town an increasingly unique feel in a world of large corporate stores and cookie-cutter high streets that have become indistinguishable. Everyone I know says it gives the town a wonderful character and it's one of the things they love about living here.
Sadly, it may soon become a thing of the past because there are frequent stories in the local press about the shops struggling and if things don't change shops will have to close followed by pleas to locals to visit their shops. I would love to feel sympathy for these business owners, but I just can't as it seems they're all determined to drive their businesses into the ground through a complete lack of desire to change.
The main problem is their lack of willingness to open their doors at a convinient time to local residents. In a town that's 90% commuters stuck in the Monday to Friday 9-5 rat race, all of the shops:
Close Saturday at lunchtime
Close all day Sunday
Close at 5pm so there's no evening shopping for all the commuters that walk through the high street every night.
But yesterday was the straw that broke the camels back for me and made me want to post this. Our town council put on the traditional May Fayre. The sun was shining and the whole town was out in force walking up and down the high street. And how many shops used this opporunity for extra business???? ONE!!!! The bookshop that's holding a closing down sale.
I just cannot get over these business owner complete and utter lack of hustle and unwillingness to deliver a service that fits their customers NEEDS (i.e. convinience to time starved people) instead of the their own desire to work comfortable hours.
Why do some businesses think it's their right to be successful without any effort? Or are they just determined to fail?