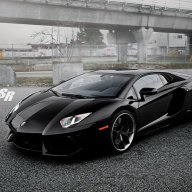 Bronze Contributor
FASTLANE INSIDER
Read Fastlane!
Speedway Pass
All,

Wanted to share another lesson in control. I currently sell on Amazon with no issue. My wife decided she would like to offer a fantastic product under a separate brand.

To be certain I even raised a case with Amazon to ensure this wouldn't be a problem, to which they said no problem as long as the categories are different etc.

So you think opening a seller account should be the easiest part of the whole journey...my wife unfortunately has found out that in fact it has been the biggest stumbling block. On opening her account, Amazon immediately suspended her, without even a listing.

Asking for further identification, which was provided, all legitimate, she received the dreaded email, you are not allowed to sell on Amazon. She is totally demoralized after all her efforts and hard work to be let down by a total lack of control of the platform. Nothing sinister, nothing illegitimate, but the avenues for recourse or appeal seem non-existent.

So now we figure out what to do next.

I thought it is a good example of where it makes sense trying to be in control of every aspect of your business. It is not meant to scare new comers as Amazon is a power house and many people do very well. However on searching (due to this event), the net is littered with carcasses of "ecommerce dreams", by Amazon having total control. We are not bitter, it is their platform, and they can make all the rules.