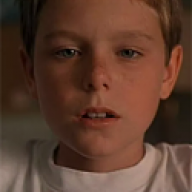 Silver Contributor
Read Fastlane!
Read Unscripted!
Speedway Pass
Hello!
I run a music promotion company helping independent artists get exposure.
TRAFFIC:
I promote the service via FB ads using a video with 3 previous artists we've worked with who are on camera giving a testimonial. Artists see this testimonial-based commercial on their newsfeed and click to the website for more information and then we lead them back to our Facebook page to submit their video for consideration.
So the flow goes like this:
FB ad -> Website -> FB fanpage -> Send Message -> Submit video
I have over 5 years experience with paid advertising and that helps me provide better results than most of my direct competitors, even those who have a larger following.
99% of my competitors simply post artists videos on their page and rely on organic traffic instead of advertising(I'm assuming due to their lack of experience). Advertising in this niche can get expensive if you don't know what you're doing so I imagine some have tried but quickly reverted back to relying on organic traffic after experiencing high costs.
MAKING MONEY:
When artists send us a message with the video they'd like to feature, we review it for quality control purposes. We don't just accept
everything
that comes to our inbox because a lot of submissions are poor quality or just very bad music(our followers hate shallow, materialistic, "mumble rap", and drug promoting music). We accept about 70% of submissions.*
*I understand having to review and approve the music is an extra step but quality control is a big part of the reason we've grown to where we are now.
Upon reviewing and accepting the content, we send artists back a message with rates and payment information(Paypal, Cashapp, Venmo).
To explain our rates and how we make money:
Our rates start at $100 and go up to $1,900. We take part of their payment and put it directly to FB ads to hit the amount of views they wish to reach. Because of our advertising experience, we're able to
guarantee
views(the only page that does this as far as I know) For example, a popular package is
$350
for
100k views
. This typically costs us around $100 in adspend to hit their viewcount goal and our profit would be
$250.

THE PROBLEM:
The problem is consistency and growth. We've been stuck and it's been difficult to establish a truly consistent income(sometimes we go days or up to a week without a sale) and it's been tough scaling up. My instincts tell me that I need to do a lot MORE to promote the service. At this point, I'm just relying on Facebook ads(and word of mouth).
THE SOLUTION:
Well...that's what I'm here for
But seriously, I have a couple of ideas but wanted you guys opinion and if you have any suggestions,
I am all ears!
First, I've decided I need to get out into the real world a bit more. I live in Atlanta and there's tons of open mics and other events tailored for independent artists and the last time I went to one, I landed a nice sized client. I'm going to one tonight btw. Also, after being duped into meeting this guy who tried to sell me on Amway, I did research on Amway and other MLM companies and got extremely jealous of how many dedicated people they have shoving their crappy products down their friends/family's throats. It made me think about the need for an army of people out there networking with independent artists and selling the service. I would love to have other people going to open mics/other events in their city and promoting the service. So, basically an affiliate program as opposed to an MLM network but I just love the idea of having an army out there. I would pay people, say 30% of our take home pay on each package? Sounds good but I have no idea how to go about executing at this current moment.
Btw, I know my business isn't built on the strongest grounds being that it's 100% based on Facebook and Instagram promotion, putting me at their mercy. However, I'm also trying to skill up with Youtube ads and other channels so I can diversify the platforms we're able to promote our artists on.
ANY ADVICE/THOUGHTS/SUGGESTIONS/QUESTIONS?
Last edited: