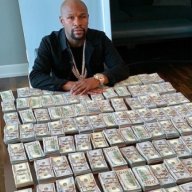 New Contributor
Read Fastlane!
User Power
Value/Post Ratio
50%
Nov 28, 2022
8
4
Hello fastlaners.

My name is Gabriel, I am 21 and I live in a eastern european country.

I've been been intrigued by escaping the rat race since I was 15.

In this thread I will ask for a few words of wisdom from the ones that managed to start their journey and are moving forward everyday.

Which do you think are the most needed businesses that can be started on a tight budget?

I am reffering to something that will always be needed and it is in relatively high demand all year round and you can get into with a smaller budget to begin with.

I am thinking about a business that you will need to invest lots of time in to compensate with the small budget.

Thank you very much for welcoming me in this incredible community and wish you all the best!