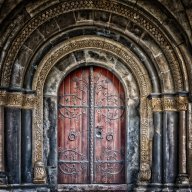 Bronze Contributor
Read Fastlane!
Read Unscripted!
After two initial attempts, and what I would class as dead-ends, I've started spinning the motor up again.

Where I failed before (not doing proper market validation), I am making sure to start there.

Three possibilities are available to me right now. They are not ideas of my own. These are ideas people have come to me with. Potential business partners. They are all also friends, so some part of me is a tad wary, but I know it is doable. Just need to create strong boundaries.

This week and the next is focused on creating landing pages and running ad campaigns to validate the viability of these ideas. Potential business partners will also be conducting in-person market validation.

This might be the shortest progress thread ever if validation bears no fruit.

At present my days are distributed as follows:
08:00 - 12:00 (Fastlane focused work)
13:00 - 17:00 (Freelance web and software development)

That's it for now. Will update as things change.