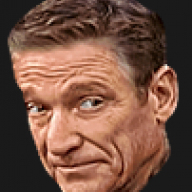 Bronze Contributor
Read Fastlane!
Speedway Pass
User Power
Value/Post Ratio
155%
Oct 6, 2016
310
481
Long story short, some company has made a poorly made Youtube video, advertising MY product. Not only is the video poorly made, but it misrepresents the purpose of my product.

To make matters worse, when you search for my product on Youtube, the video is the 2nd result. The only purpose this video serves is to direct people to their website, which isn't selling anything.

This is infuriating because it gives potential customers the wrong idea about my product.

I have tried to contact the people behind the video and website, but it is damn near impossible. I filed a Trademark Claim with Youtube about 2 weeks ago, but have yet to hear anything. Flagging the video doensn't work either lol.

I need this video taken down ASAP. Are there any real solutions?