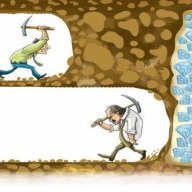 Never give up
FASTLANE INSIDER
EPIC CONTRIBUTOR
Read Fastlane!
Read Unscripted!
Speedway Pass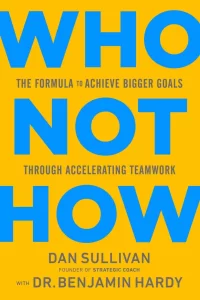 Who Not How: The Formula to Achieve Bigger Goals Through Accelerating Teamwork
is a very simple book. In its essence, the authors posit that to achieve more, you need to shift your thinking from HOW you can do it to WHO can help you do it or WHO can do it for you. Ultimately, it's about leverage in the form of working with others instead of thinking that you can do everything best. This applies not only to business but also personal life (stuff like cooking, cleaning, having a good fitness program, even driving a car).
I'm a lone wolf by nature and find it very hard to work with other people but this book made me realize that perhaps it's a skill I need to work on more. Looking back, some of the best stuff I've created was actually the result of collaborations and/or just one piece of advice given to me by someone else (I owe just one person with her right advice at the right time most of my business results).
Here are my three favorite excerpts:
Do you have Whos in your life that give you the perspectives, resources, and ability to go beyond what you could do alone? Or are you keeping your goals so small to make them easier to accomplish them on your own? Do you really think you must be the one to put in the blood, sweat, and tears, bearing the whole load to prove your capability?
"As an individual, your time and attention are linear and finite. You only have so much. So, when you ask yourself, 'How?' then you have to be the one to find out where to learn, you have to be the one to actually learn how to do it, and once you've learned how to do it, then you have to be the one to actually do the task for the unforeseen future. If at some point in the future, you decide to hire someone to do it for you, then you'll have to train them."
Our culture has brainwashed us into avoiding costs rather than making powerful investments in ourselves and our futures. As a result, we willingly do all sorts of "busy" or ineffective work outside our expertise and passion, falsely believing that "working hard" or engaging in such tasks is worth it.
What are your main lessons from the book? Do you have any examples from your life how looking for WHO instead of HOW helped you achieve more?
Thanks
@Tiago
for the recommendation.