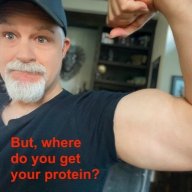 I followed the science; all I found was money.
Staff member
FASTLANE INSIDER
EPIC CONTRIBUTOR
Read Rat-Race Escape!
Read Fastlane!
Read Unscripted!
Summit Attendee
Speedway Pass
Jul 23, 2007
34,956
138,028
Anyone here have space at WeWork?
The whole concept feels like Starbucks on steroids where everyone goes to be seen, but no actual work gets done. (At least "deep work.")
When you're playing Foosball and drinking coffee all day in the atrium, are you really doing work?
Just curious what other's experiences have been...
I don't operate well in these "shared workspaces", not to mention the motivational sludge all over the place ("do what you love!")
Interesting article about the concept, including some detail in how it got started. (The founder's backstory, or process!)
How WeWork became the most hyped startup in the world | WIRED UK