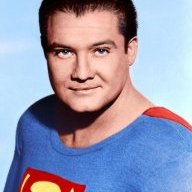 Servant Entrepreneur
Read Fastlane!
Read Unscripted!
The guy sure lived an
unscripted
life:
"You can fall many times in life, but you're never a failure as long as you try to get up...You are the Master of your own ship, pal. There are lots of people who fall into troubled waters and don't have the guts or the knowledge or the ability to make it to shore. They have nobody to blame but themselves...I've done everything in this world I've ever wanted to do except kill somebody. There are a couple of guys I know who need shooting. They represent the rectums of humanity...If you don't know about pain and trouble, you're in sad shape. They make you appreciate life."

Through his dramatic demonstration he became the most famous daredevil that ever lived...and even more famous
being
Evel Knievel.
Has any
INSIDERS
used dramatic demnstration in their business?
If so, please share what it was.
Thanks.