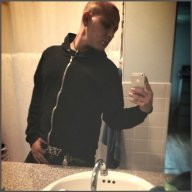 Legendary Contributor
EPIC CONTRIBUTOR
Read Fastlane!
Read Unscripted!
Speedway Pass
User Power
Value/Post Ratio
223%
May 10, 2015
3,142
7,012
I wanted your guys opinion on Artistic Integrity. Is it a help, or a hindrance in business. The reason I'm asking is I'm working on a book. In this niche, I notice a lot of hype. Outlandish, wild claims. But there are also more reserved, relaxed claims making money.

See, the problem is that hype works. When Tim Ferris was testing titles for his book, in a soft launch he noticed that "The 4 Hour Workweek" was the title that tested best. It's a get-rich-quicky type title, but it sold. But the reason I say 'artistic integrity' is that it's more subdued and honest.

So I'm wondering if I should take a hyped out National Inquirer approach, or a National Geographic approach..... or is there room for both approaches.

What do you guys think.