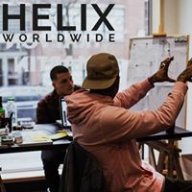 Bronze Contributor
Speedway Pass
Whats up fast laners!
I'm postive that what follows will be of IMMENSE help for all entreprenuers.
I've been doing a lot of research on a topic called the "Intelligence Cycle."
Extremely exciting stuff, so heres the basics:
Def: The
Intelligence Cycle
is the process of developing raw information into finished
intelligence
for policymakers to use in decisionmaking and action.
Intelligence cycle - Wikipedia
So the CIA, and other branches use this process to make decisions. The goal being to turn "abstract" information into intelligence which can be acted upon.
Theres a big correlation here for fastlaners.
So my question is, what processes do you have in play, that helps you to make sense of the world around you.
Love to here some of your personal examples and rituals!
Last edited: