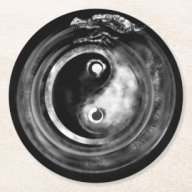 Contributor
Read Fastlane!
Something that's made a profound impact on my life is the book,
Tao Te Ching
—which roughly translates to
The Book of the Way
.
This book is sometimes labeled as a book of poetry or a religious book, but to me, it's a book on mindset. A classic manual on the art of living, filled with deep wisdom.
This book, among other things, is a treatise on the art of government/leadership. The teachings can be applied to governing a country, leading employees/team members, raising a child, or even just conducting yourself in daily life.
I've been reading out of it for the last several years. And now, I want to share parts of it with you. I'll post the verse, and I'll include extra explanations below them.
--
This first verse is about the IT. I can't say too much about IT, because I'll just take away from IT.
Get IT?
Enjoy
--
"The tao that can be told
is not the eternal Tao.
The name that can be named
is not the eternal Name.
The unnamable is the eternally real.
Naming is the origin
of all particular things.
Free from desire, you realize the mystery.
Caught in desire, you see only the manifestations.
Yet mystery and manifestations
arise from the same source.
This source is called darkness.
Darkness within darkness.
The gateway to all understanding."
--
What we're doing here is describing the indescribable, trying to teach the unteachable, pointing the way to the Way.
In the very first stanza, Lao Tzu tells us this can't be done—then continues to write 80 more verses. What was he doing?
He was pointing a finger at the moon.
As you're reading the things I share with you, at you looking at the finger—or the moon?
Tao is the single principle underlying all creation. It's HOW things work, HOW things happen.
Tao can't be defined because it applies to everything, and you can't define something in terms of itself.
Tao can't be defined, but Tao can be known.
How?
A function of the mind is to name things - become detached from it.
A function of the body is to desire things - become detached from it.
Set aside your personal prejudices - prejudiced people only see what fits those prejudices.
Pay attention with an open mind - become aware of what is happening.
This is how you can begin to know Tao.
you realize the mystery:
Infinitely marvelous, yet as ordinary as sunlight. Impossible to know, yet as easy as touching your nose when you wash your face.
This source is called darkness:
Because none of our senses can perceive it.
The gateway to all understanding:
In order to understand, we have to remain in the darkness of not-knowing.
In my
introduction post
, I end my thread with a note about an invisible string that pulls us in a direction that we should go. Some people would call this intuition, or grace, or some guidance from a "higher Self", but whatever label you want to use, this comes from Tao. The more open and receptive we can make ourselves to this "force", the more creativity will flow through us, the more fluid our lives will be. In business, relationships, and every other aspect of our lives. As Bruce Lee says, "Be water, my friend."
Last edited: