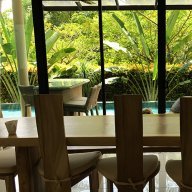 New Contributor
Read Fastlane!
Read Unscripted!
User Power
Value/Post Ratio
271%
Sep 5, 2017
7
19
Hi guys, I decided to be open a little because I'm bored in a tax-free country.

One and a half years ago I made my first breakout in my online business after I had toiled night and day for many years. I am a digital nomad and I never made money in local currency in my life. So the first thing I did after success was to move my business and my residence overseas to avoid exorbitant tax rate. And I chose to live in a hot country with clean air and thankfully my health improved greatly in the last 10 months.

Now I'm pretty healthy again and I want to have life again. And here comes other issues:

I have residence in tax-free countries which don't provide what I want such as culture, cultural activities, various personal services, property types I like (plus highest oversupply of high-end properties in history), etc, etc.

Those tax-free countries don't provide vibrant and huge market for success. So no new offline business plans.

I'm in my 40's. I can live financially well-off just maintaining my current business and accumulating wealth. But there should be better life choices. I feel trapped: I do have cake but I cannot eat it.

I'm thinking moving out to Europe or USA five to ten years later. I'd rather pay tax for good life.

Or,

I will make good expat friends to have fun and live here happily ever after. Quietly.


Anybody living or dreaming tax-free life?

Any opinions?
Last edited: