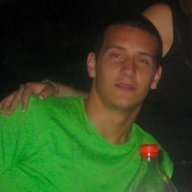 New Contributor
Read Fastlane!
Hi Everyone !

I have been on the forum for a long time and i have not introduce myself (not good).

My name is Nicolas and i live in South of France.
My mother stops working young to raise us. And my father is a construction worker.
So you can imagine that our lifestyle is very far from that of Dan Bilzerian.
But we were, and we are, really happy. Smiling all the time.

I have a BTEC Higher National Diploma. I was in the French army (paratrooper) during 2 years.
I learned electricity in a big company last year. And now I work in LED making for luxury companies (employee).

I feel EMASCULED at work.
Working from 9 to 5 is not a life. I would like to live a life that is worth living.
I'm breaking my head to know how to get out of this hellish loop!!

So that's why i'm hear. Searching for informations, motivation, knowledge and balls from people who have already win. For take them in example and collect money.
I'm buying an apartment for rent right now. It's a good deal. I search it during 2 years.

I don't want to make only rental investment, i don't want to be rich at 60yo. I want to work smart and hard now, to be cool later. But i don't know what to do now.

This is my story, i'm 25 years old and i'm LOST.