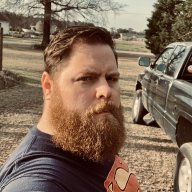 In thine hand is power and might.
FASTLANE INSIDER
Read Fastlane!
Read Unscripted!
Speedway Pass
User Power
Value/Post Ratio
328%
Mar 5, 2017
595
1,952
42
Happy Saturday Fastlaners!

I've been narrowing down on a list of manufacturers from ThomasNet capable of taking something from my (rather sexy for kitchen table and walmart graph paper) drawings to CAD, prototyping, mold making and manufacturing. This product is an injection molded, one piece invention about the size of a plastic lawn chair without legs. I'm in the Mid-Atlantic region (Knotts Island, NC, just south of Virginia Beach) and have worked it down to the following places within 5-6 hours driving distance:

- Bull Engineered Products in Charlotte, NC - Company started in the 80's. 20K sq ft turnkey facility. Their facility looks adequate, but there is a frigging for sale sign on the lawn. No indication on their site or otherwise that they are trying to sell, move or shut down, but this still scares me. Website is from 2013.

- Ehren-Haus, Inc. in South Carolina - Professional looking place, founded in 1983. Company looks like it is thriving, has had some press from a drinkable billboard with Coca-Cola, and done work with other major brands.

- Jabat, Inc. in Illinois and New Jersey - Probably the largest place on the list, they started in NJ before my lifetime and added another facility in Illinois. Turn key operation from concept/CAD/prototyping to mold making and manufacturing.

- Klann Plastics in Waynesboro, Virginia - Old school company from 1910 that seems to be mostly a high quality mold maker for a lot of companies, but can do design/CAD, claims to be able to do rapid prototyping and small/medium runs. They mention that they will do large runs if asked. Pretty good sized place, they will also package for retail out of the back of their shop.

Surprisingly I haven't found any suitable places closer to the Hampton Roads area. Anybody had experiences with these folks, or other places in the area I missed? Trying not to run myself bankrupt flying to factories every time I want to check in. Also looking for like minded fastlaners to collaborate with in my area, shoot me a PM if that's you.