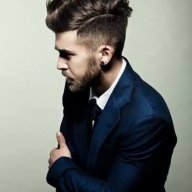 User Power
Value/Post Ratio
64%
Dec 23, 2017
11
7
27
Fellow Fastlaners,
My name Is Kyle. I am writing here to share an opportunity. I am a wholesale distributor based out of South Florida. We are big time sellers moving inventory all over the world, with new inventory coming in daily. We trade a ton of commodities. I am looking for more serious customers who can place big orders. The majority of our deals are FOB, buyers must have a resale certificate if US based. Ideal customers would be people that sell all over different platforms and places. At the very root of it, we are international & domestic traders. Once a customer does a deal or two we can offer the opportunity for us to go out and get lines/brands that the customer wants (Proforma Purchase Order). We are no bull shitters so please do not waste my time if not serious. I will share some recent brands we got in recently, however, I will not share all because it will be too long. This is like .000000001 % of everything we offer/have offered. We pretty much trade everything product wise. I will list lines below:
I have done my best to show the caliber of us and what we can bring to the table. We are looking to sell.
If this interests you and you meet the resale certificate criteria; have an established company either in the US, or internationally please contact me.
My email is
Kbratt100@gmail.com
, my Whatsapp is +1516448716. Hope to close a deal.
-Kyle
Lines:
Revlon Colorsilk
Nordic Naturals
Adidas
Adventure
Adora
Ahava
Ansell
Anthony
Aura Cacia
Badger
Biochem
Bluebonnet
Bodum
Bolle
Bravado
Breville
Buddah Tea
Built
Bulletproof
Corkcicle
do Terra
Foreo
Heinz
Medline
Natrol
Nowfoods
Omron
Viviscal
Skinmedica
Ray-ban
Oakley
Last edited: