Go all in.
FASTLANE INSIDER
Read Millionaire Fastlane
I've Read UNSCRIPTED
Speedway Pass
Oct 26, 2018
694
1,477
426
Nikola Corp | NZT
They need to make a 2-seater. This one is way too long to even have fun in muddy environments or bumpy trails. The Torque is just ridiculous (A Maverick XDS Turbo has 124ft/lbs of torque...).
Might be fun in the Arizona desert though
What do you guys think ?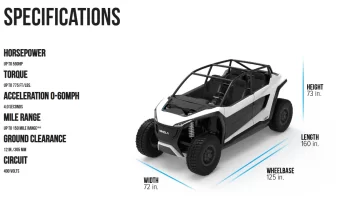 PRODUCTION BEGINS
2021
STARTING FROM
$80,000
Don't like ads? Remove them while supporting the forum. Subscribe.
Last edited: