I made $300 this weekend by designing and 3D printing 2 hyper fine resolution AC knobs for a Light Blue 2001 Ferrari. I spent 2 hours in total doing this.
The owner was going to have to buy a new AC off of ebay for $1300 otherwise. Photos of the real and the replicated models are attached below. I attached a stock image of the car as I didn't get photo of it to show off. (lesson learned for next time)
After slipping the knobs and verifying that they worked correctly, I got to take a ride in it and it was amazing! I loved getting thrown back into seat from the acceleration as we navigated the neighborhood! The sound of it was incredible. It felt so good getting into it.
Do you think I could help other people with this? Maybe start a business doing this?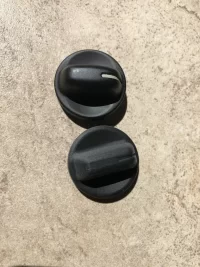 Don't like ads? Remove them while supporting the forum. Subscribe.