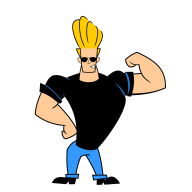 Bronze Contributor
Read Fastlane!
Read Unscripted!
Speedway Pass
Hello everyone!
I'm rather surprised at how well-traveled this site is! I thought forums died years ago; learn something new every day!
I've yet to read The
Millionaire Fastlane
, but was quite impressed by
Unscripted
so I figured I'd check this place out and see if I can add to the wealth of knowledge collected here.
My story doesn't really depart from the status quo until my late 20s. I have always been somewhat of a rebellious soul, but it was mostly lip service. Through some trivial philanthropic giving, I discovered an organization called the Foundation for Economic Education (FEE) around 2006. The wealth of information I received from their monthly periodical opened my eyes to a number of so-called "truths" I had been spoon fed and I began my path towards enlightenment (or, perhaps, the Fastlane as you call it here).
My Fastlane has been anything but fast.
I spent a number of years studying economics and eventually obtained an MS. Not because I needed or terribly wanted a degree, but because I was genuinely interested in economics and taxpayers were nice enough to foot the bill. Interestingly, most economists are die hard statists. My studies were focused on the Austrian school which is populated by libertarians and anarchists. It was studying with the great folks at the Mises Institute that I slid ever closer to the "
unscripted
" life.
Eventually, my prison sentence in the military ended and I began to figure out where my life was to lead. I had a number of great ideas and borrowed some money from my mom (I, like every other zombie, had quickly spent every penny I ever earned) to start a new type of bank. My bank killer idea never got off the ground because of excuses. No technical ability. No team. Blah blah blah. In any case, I kept the idea on the back burner and continued to work as one of the 99 percent.
Fast forward a few years to the invention of distributed ledger technology (think Bitcoin). Suddenly, the insurmountable hurdles I had envisioned weren't nearly so intimidating. I began to see the path to being my own boss while providing a tool to free millions from the chains of financial servitude.
My business is still in the early developmental stages, but I am confident that I will have a working model this year and will even be making a bit of money. With luck (how many cringes does this cause?), I will be able to quit my day job and begin the life I've always wanted.
I'm looking forward to hearing the stories of others like me and perhaps seeking encouragement as well as giving it during the transition.
Sláinte!