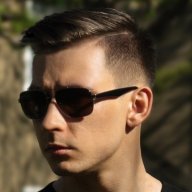 Contributor
Read Fastlane!
Read Unscripted!
Owning a few companions are a nice thing to have, especially to receive a lot of love from them. However, there are some things that don't sit well with me when it comes to owning pets. Here's a list I compiled.

- Neutering an animal (males specifically) removes its masculinity.
- Tying a rope around its neck (a collar) to keep them near you removes its freedom to explore
- We generally buy animals for our intrinsic reasons. So typically we would to spend time with our companion 10-40% of the time, while the rest is left with them in isolation in our homes due work/business.
- Animals only loves us because we are their providers. We feed them and take care of them. Removing that will definitely not go well.
- We have full control of these animals. If they do not obey, we punish them, control them, and reprimand them.
- Removing them from the wilderness and into the comfort of our homes takes their freedom away.
- If we let an animal to their own devices, would they really choose to stay with you?

While I'm not some hardcore believer of owning an animal, knowing some of these things does make me uncomfortable if I ever choose to own a pet. I do believe people who own pets to acquire the feeling of companionship for their own self worth (Narcissism anyone?).

What do you believe about pet ownership? Do humans deserve it? Is owning a pet for selfish reasons cruel? Let me know what your thoughts are.