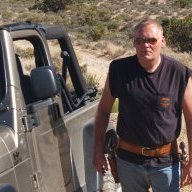 User Power
Value/Post Ratio
115%
Feb 19, 2018
39
45
62
@MJ DeMarco
I apologize in advance for the long post.
Hey all. I am excited to be here. I have read all of
TMF
and I'm about 70% into
Unscripted
on Kindle. While some of if not a lot of what was said I realized I had been doing/thinking at least in part there is much in those books that makes you slap your head and say dammit that should have been intuitive. Oh well.
I am 57 yrs old in a couple weeks and have been starting businesses since I was 12 when I collected junk unwanted bikes from neighbors and used parts to build usable bikes. While it was great always having my pick of custom bikes to ride it was not scalable and did not have magnitude. Skipping over a few under capitalized and/or unsuccessful startups my first success never made a dollar but was never meant to although it did open the door to my 2nd success.
1st success was starting a forum for a certain niche of registered nurses (of which I was one) which exploded unexpectedly to the point of being mentioned on CNN, LA Times, and a few minor rags. That was in the spring of 2000 I believe. Having an engaged membership of 2500 or more Nurses it occurred to me to start a Travel Nurse agency to improve on what I thought was a market being served poorly, which I was a part of.
2nd success. Long story short, my wife (also an RN and an entrepreneur) and I jumped in head first not having a single clue what we were doing. We had our first nurse working a contract within 2 weeks. 3 months later we had weekly payroll of $65k and no means to pay it. Trying to get timely payments out of hospitals is like... Well it's really really hard although there are little tricks that I learned along the way. We discovered the wonderful world of factoring and never missed a payroll but were introduced to the underbelly of the finance world in the process.
It was all rainbows and unicorns the first year aside from the ginormous stress sandwiches, 7 day work weeks and 14+ hour days. At the beginning of year 2 my wife, who was truly 50% of the process, was diagnosed with cancer and my adventure of 40 hours a week spent at medical appointments began. 11 months later she died at age 38 and, shell shocked, I let the business fade into the sunset after about $5 Million in sales at about an 18% margin.
That was 2002. I am just now starting to get my appetite for hyper output back. My biggest take away from that experience is mostly what a superbly polished
system
of extortion the Govt has going for it leaving me with ZERO interest in EVER having another employee.
Anyway, I will be lurking and learning, mulling and honing ideas.
Thanks