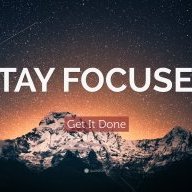 New Contributor
Read Fastlane!
Read Unscripted!
Hey guys,
As you can see,
I am new here
and my purpose here is to be held accountable.
This is my thread where I want to post my daily progress.
I have created a funnel for high-end clients who want to cure themselves naturally of cancer.
(yes, the method I propose works. no, it's not easy. yes, it's proven)
In the future I intend on launching other ones (for diabetes, autoimmune diseases and so on).
Although the funnel is ready, I have been procrastinating at launching it for 6 months now.
Luckily for me, my money has ran out and I have no other choice now.
(I know, a poor choice to wait until desperation hits in the last moment)
So here I am currently - I intend on launching the whole business in the next 7 days.
Let's get the ball rolling!