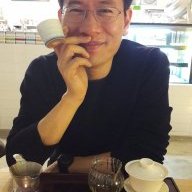 New Contributor
Read Unscripted!
Hi, This is Chris from Republic of Korea.
Last week, I read "
Unscripted
".
So I decided join this forum.
I have two dreams.
One is my family's happiness.
The other is to help others who are the poor, the handicap, and refugee.
The reason I make money is because I want someone to help me out of a desperate life with my help.
I am an entrepreneur.
I am running trading company. I am chairman of scholarship foundation as well.
The foundation is my ancestor's legacy.
I hope My foundation will grow bigger than now, so I hope that many students will benefit from more scholarships.
I hope to learn from the forum.
Thank you.
Last edited: