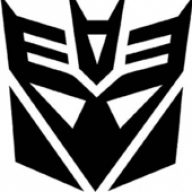 Gold Contributor
FASTLANE INSIDER
Read Rat-Race Escape!
Read Fastlane!
Read Unscripted!
Speedway Pass
User Power
Value/Post Ratio
123%
Sep 20, 2019
948
1,168
So a bill from 2005 is being decommissioned in my country.
20 BGN, or 20 leva, 20 лева.
If you have this bill you can return it in an office of the central Bulgarian bank and get its equivalent in the current money.
OR
you can sell it to someone who wants to collect it for twice its nominal value, 40 BGN
Even banks are selling them.
Talk about hyperrealities
Buying less money with more money, or swapping painted paper essentially.
I dont know why, but I thought of something that we used to do when I was a kid.
We had these picture books and they had a smell on their pages.
Some where more expensive than others, with nicer pictures.
So we used to swap them with other kids.
Its was as real as money to us, you could get something to eat from other kids for these picture papers with smell. Like their lunch
It was no joke, the bigger and rarer your collection was, the cooler you were.
These are the ones I mean:
Swapping old money bills for new ones, just to collect them is kind of the same thing.
We never really grow out of this habit of collecting wortless junk which is percived as valuable by others.
But why? Why do we as humans feel the urge to do that through out our lives?