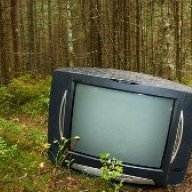 Bronze Contributor
Read Fastlane!
Read Unscripted!
So, I thought long and hard over this post. I am not one to boast, nor do I care to have the spot light on me. However,
UnScripted
was a beautiful book and I knew it would help MJ draw together the kind of people I want to help. So here goes...
In 2010 I was working for a life insurance agency, similar to Policy Genius (but not policy genius). I was an inside sales guy. I had a law degree but my only experience was a three year internship. The guy I interned for said he could not afford to hire me (big time suck and smack in the face), so I graduated law school in 2009 and applied to 100s of firms, to no avail.
Anyway, I eventually applied for a life insurance sales gig because I needed a job. I figured my law degree might help me out. I was hired and went through training. I had prior experience in sales but I am the type of person who hates when his phone rings (which is ironic since that is when you make money in sales). I was a cubicle dweller and I was having serious doubts as to what my life would amount to.
You see, I went to law school to learn the rules of the game so I could be an entrepreneur, not a sales guy, particularly a life insurance agent (is that a step up from used car salesman?). Obviously I did not think too highly of life insurance. I did not own any and I never saw myself entering that marketplace.
Well, I am a guy who believes in Almighty Providence and so when I was hired at this life insurance agency I kept trying to figure out why. And about a year later I figured it out.
I had a client call in and ask some difficult questions. I ran a Google search and found a website that answered the question. I was impressed. The website was ran by a independent agent who focused on SEO. I spent the next year researching his site and any other SEO sites similar to his.
One day on a whim I sent him an email asking if he would be interested in teaching me some SEO skills. To my surprise he said sure, as long as he could use the information for future classes. It turns out he wanted to teach people how to do SEO for life insurance and I happened along at just the right time. Thank you Providence.
To make a very long story short, I studied hard. Learned from him all I could. Quit my JOB and started my own site. I managed to hold off through credit cards and loans from family and friends, but eventually I moved in with the in-laws. All to pursue my dream of creating my own agency.
Time passed. Three long years of countless hours spent perfecting my trade online and I finally had a site that made enough money to support my family. I moved out of the in-laws house and began to grow my site. All of this was strictly SEO. No black hat. No tricks. Just solid content.
The site was termlife2go.com. I have since sold the site for mid seven figures. It took 4.5 years to get there. I'm not bragging. This is simply what happened. I have a few other sites going right now.
In the end, I had a unique pitch and solid content. No tricks or gimmicks. I ranked for coveted keywords in one of the most competitive industries I know. So all this to say, if you have questions, please fire away. I will do my best to help you out.