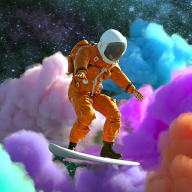 New Contributor
Read Fastlane!
Hey everyone,
I decided to join after reading the The
Millionaire Fastlane
book and look forward meeting you all.
I'm currently dividing my time between a high paying part time remote job, working on rebuilding my life from the ground up, and learning web development. My main goal is to build a proper web development foundation and then explore newer avenues like web3. My plan is to build things as I progress and see where I can help people with my skills, providing value, and eventually start my own products and/or services.
I'm also location independent, by choice, and it has served me well. I've lived in many countries but plan to settle down sometime in the next few years.
I'm looking forward connecting with you all. Have a great day!
brb