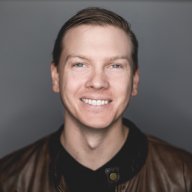 New Contributor
Read Fastlane!
Hi Fastlaners and
@MJ DeMarco
!
My name is Chris Jacobie and I'm an Indie folk music producer in San Antonio, TX.
It's my first business and I'm currently doing 'okay' (read: $60k profit in a good year) but I'm stuck trading time for dollars.
I'm currently looking for opportunities to break the time/money link and get in the Fastlane!
Happy to be around like-minded people.
Chris
Last edited: