I just went through this video and I think the process displayed on the video is probably one of the best way to start outsourcing any services you are offering to your clients.
View: https://www.youtube.com/embed/t1QRdhVCzeA
In the video, that guy Daniel Schiffer selects around 10 video editors to create a 30 second commercial using only shots that he took on his own.
the editors are getting paid between $25 and $500 for doing the same job and at the end of the video he ranks the videos he received based on their quality.
Unfortunately, he knows how much each video costed when he is evaluating them, so the process is a little bit biased but the final ranking is still interesting.
Do the same in your industry and you might find some really good freelancers (by good I mean, when you compare value for money) to outsource your work too.
In the final ranking, we can see that Czarekpiast and Liamdix0n are potentially the best person to outsource your work too.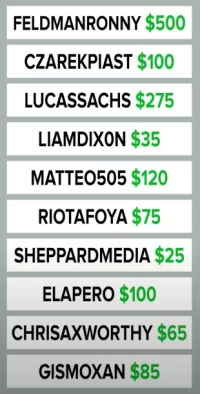 Unfortunatelly, Fiverr doesn't provide us with a $1500 gift card to try the different freelancers on their platform but I still think it can be worth the money and the time invested.
Don't like ads? Remove them while supporting the forum. Subscribe.