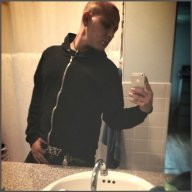 Legendary Contributor
EPIC CONTRIBUTOR
Read Fastlane!
Read Unscripted!
Speedway Pass
User Power
Value/Post Ratio
223%
May 10, 2015
3,142
7,012
Podcast #449: Faster and Cheaper Alternatives to College
Every year the cost of a four-year college degree goes up, forcing young people to take on massive amounts of student debt for an education that often doesn't even prepare them well for the jobs of today. My guest today argues that there's a better, cheaper, and faster way to prepare for gainful employment.
His name is Ryan Craig, he's the Managing Director of
University Ventures
, an investment firm reimagining the future of higher education, and the author of
A New U: Faster + Cheaper Alternatives to College
. We begin our conversation discussing the disconnect between a college education and the job skills employers are looking for and why higher ed continues to get more expensive each year. Ryan then digs into alternative education models that include boot camps, income-share programs, and apprenticeships that are not only faster and more affordable than college, but also put an emphasis on real-life job skills.
Show Highlights
How we got to the point where a college education is the required norm for young adults
Why did employers start to use a college degree as a sorting mechanism?
The long-term effects of underemployment
Why has college become so expensive? Where is all that money going?
The student loan debt crisis (and the consequences of being in default)
Why isn't the cost of college paying off like it use to?
What is a "last mile" program?
The importance of digital skills for today's workforce
What a modern apprenticeship looks like
How do you choose between college and one of these alternative programs?
What should parents do? Should they still be saving for the kids' college?
Where the state of higher education is heading in the next decade​
Podcast #449: Faster and Cheaper Alternatives to College | The Art of Manliness