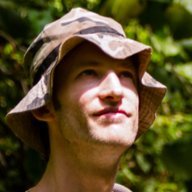 growing
Read Fastlane!
Speedway Pass
I live in a country that is technologically a decade behind the rest of the world and suffers from a bureaucracy that makes a Hieronymus Bosch painting look like rainbows and unicorns (Germany).
When I first entertained the thought of starting my own SaaS business, I researched the administrative background and wasn't all too happy about what I unearthed.
After a couple of days of reading I wiped the vomit off the corner of my mouth and started looking for alternatives.
The requirement: Just let me run my business!
As a former digital nomad I still had a foot in the DN community and plugged back in to find out how people run businesses in foreign countries.
The answer that popped up surprisingly often: Estonia.
So far I only knew the country as a way for Finns to buy cheap booze, but apparently this little piece of land in the European north-east is fast becoming a tech hub.
And the main reason it is so popular with digital nomads: You can become an e-resident and run a business out of the country without ever setting foot in it.
What is e-Residency | How to Start an EU Company Online
Sounds too good to be true? Well I decided to find out.
In early October I filed my online application, transferred the €100 fee and expected to hear back within 6-8 weeks.
By the end of November I received an email from the Border Guard Board that my application had been received (sic!). By that time I had expected for it to have been processed, not received.
Then, in the last days of 2018, the happy news: My e-Residency had been granted and my documents would soon be ready for collection at the nearest Estonian embassy.
Not having received further news by the end of January, I followed up and learned that my e-Residency kit had long arrived at the embassy. The latter had just forgotten to send out the email.
Oh well.
Yesterday the moment finally came and I headed over to the Berlin west to receive my digital identity card and card reader from the consulatory staff.
Next step: Get in touch with Estonian providers that can help me set up the actual business:
Service providers | e-Residency
Will keep you posted.