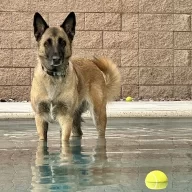 Legendary Contributor
FASTLANE INSIDER
EPIC CONTRIBUTOR
Read Unscripted!
Summit Attendee
Speedway Pass
Jul 25, 2007
8,458
39,476
What do you do when you are 16 and want a $100,000 car? Figure a way to pay for it.
"The idea came to founder Haydn (one name only; probably because he's still a minor) in May 2015, when he turned 16 and got his drivers license. He figured he could get a Tesla Model S 85D and drive people back and forth from Los Angeles to Las Vegas a couple times a week to cover the cost of insurance and the lease payment."
Tesloop offers city-to-city autonomous travel in a Tesla
Create a win-win. In this case, Tesla probably wanted to know how their car would perform in long distance driving and what better way is there than to create a case study from a business venture.
Tesloop Shares Lessons Learned In 400,000 Miles In A Tesla | CleanTechnica