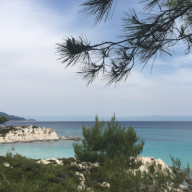 Gold Contributor
Read Fastlane!
Read Unscripted!
Speedway Pass
So...I've came up with the best name ever for the brand I want to build.

Checked if .com domain was available - it was.
Checked if the domain was ever used in the past - doesn't seem like it.
Did a trademark search on multiple websites, for multiple countries - didn't find anything.

So all happy and excited, I log into Instagram to register the username, but it's taken. And there's a few more usernames that are some variation of it.

All of these accounts cover the same topics I wanted to cover. But none of them seem to do it like a commercial endeavor, or engaging in any sort of trade. More than anything, it looks like hobbyists.

Now, I don't particularly care about the username, I'd be happy with some variation. My question and my worry is:

If I build a big and profitable brand under this name, would these users have any legal basis to make any claims.

E.g.that they own the copyright on the name, because they have created it before me (their username is older than my domain registration).

Or that they did any trade under that name, and it's their trademark (this part I'm less concerned about, it really doesn't look like any of them does business with that name).

Or...any other claims.

For context, the name is comprised of plain words, nothing particularly unique.
Last edited: