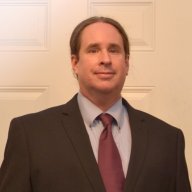 Gold Contributor
Read Fastlane!
Speedway Pass
User Power
Value/Post Ratio
143%
Apr 17, 2018
950
1,355
I've now learned enough from my time on the forum, to now have a revised plan of action for execution on a weekly basis.
Thanks again, MJ, for your own depth of insight and compelling writing in superb books that attracted this amazing community.
I thank eliquid for his amazing Software as a Service series and especially for his podcasts. Podcast #9 on values, mission, and priorities, is extremely helpful and well worth my listening to more than once, as recommended. #10 on the importance of having the right ideas also helps a lot. Thanks, Jason!
I thank SinisterLex for the superb information demonstrating how to use the gig sites for immediate income. Thanks, Lex! As the dating phrase goes, "It's not you, it's me." I was eventually able to put into words my concerns about how, despite the initial appeal, this path might not be the right choice for me at this time.
Thinking about Jason's podcast applies to my own values and mission, I realized that I want to do work now that can lead directly on to a scalable Fastlane business. One where I'm a leader, who sets vision and
goals
, and who can delegate and automate more of the implementation over time.
I see clearly how Web design that I market and sell through my own site, where I'm sales rep, coder, chief cook and bottle washer, can lead directly onwards to a scalable Web and marketing agency that also incorporates much of Andy Black's guidance in the plan. Thanks, Andy, for so generously sharing your Adwords experience and personable sales approach!
On Upwork or Fiverr, however, my ceiling is my personal time-for-dollars capacity, with the gig site taking over control of my marketing and financial arrangements. Then the next ceiling up is becoming a "job shop" type of agency, either legitimately as a personnel contracting service, or deceptively by selling my personal work history but flipping the work I pretend to personally do. Those are not options that play to my greatest strengths with highest economic potential.
Joining a SaaS discussion group that's hosted by another forum member here, and that includes some Fastlane-compatible people from outside the forum, is helpful. From our three-continents conference call and Slack discussion group, I've seen how truly transferable my skills and way of thinking can be, beyond what I'd previously imagined. It was also great to share some laughs with the kind of jokes coders anywhere can use to crack ourselves up. I'm not specifically calling out the other forum member here, as I don't know if there's interest in further promoting that particular group here, or just running with the small initial team that's made a strong start.
The copywriting review thread helped me realize anew, damn I love this stuff and can be really good at it for pay. I'll be helping a forum member with some revisions of his business copy this week for some free practice.
So, Fox's web design model is my primary path for now, leading on to development of a full-service marketing agency with strengths in copywriting, photo & audiovisual, and coding. But first, basic web sites to help business clients make more sales. I'll discuss that more in my next post.