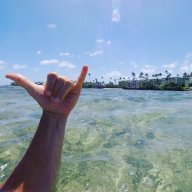 Bronze Contributor
Read Fastlane!
Read Unscripted!
Speedway Pass
My 5 year old son is off for MLK Day and my wife is out of town. We were Face Timing her this morning and we told her we might go miniature golfing. My wife's response? "Is that a producer or a consumer kind of day"! I love it.
I have read the FastLane and recommended she read it as well. She is almost finished with the audiobook.
I love that she is on the same page as me.
It is great when you have accountability and somebody to push you and help you stay focused.

Stay FOCUSED!