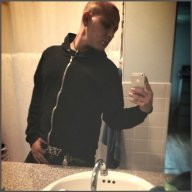 Legendary Contributor
EPIC CONTRIBUTOR
Read Fastlane!
Read Unscripted!
Speedway Pass
Filmmaker, 'The Internet Historian' remembers the oddest marketing campaign. Kony 2012. I was hesitant to post this here since at first glance it doesn't seem entrepreneurship related. But actuallly I think there's a lot to be learned from that whole charade
And a lesson in why it's probablyyyyy best to not to deceive your viewers.
Plus this video is just hilarious.
View: https://www.youtube.com/watch?v=Y7nymZEXjf8