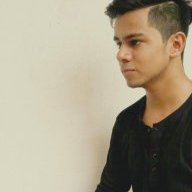 Contributor
Read Fastlane!
User Power
Value/Post Ratio
362%
Nov 1, 2017
13
47
Go to Youtube, type in the keyword "motivation". You'll get approximately 13 million results.
In 2006, research firm Marketdata estimated the "self-improvement" market in the U.S. as worth more than $9 billion—including infomercials, mail-order catalogs, holistic institutes, books, audio cassettes, motivation-speaker seminars etc.
I can only wonder how big the self-help industry is in 2017.
Whether you are an athlete, a student, an entrepreneur - you have at one time or another looked for inspiration/motivation.
Motivation gives you that high, it gives you an epiphany that you are working and improving yourself.
An example of how it goes:
You watch one motivational video, you get super excited like damn.... I am improving myself right now.
Then you watch another motivational video.
You think that I need to watch this "Tony Robbins Motivational Video on
Goal
Setting".
I need to learn about
goal
setting from Tony.
You watch the video and there comes a part in a video where Tony asks you to write down your
goals
and then in your mind you are like:
"Neah, I know what my goals are I will write them down once I finish watching another motivational video".
Then you move on to the next motivational video.
This goes on for the next hour and before you know baaaaaaam.
All you have with you right now is 1 hour wasted on bullshitting or as fastlaners call it
"action faking"
Now I am not against learning. I am not against attending seminars or listening to podcasts or audiobooks.
What I am against is consuming motivational videos just like you consume sugar.
What I am against is you reading stuff which doesn't improve your life.

What I want you to do is avoid information overload.
What I want you to do is take action now instead of going from one motivational video to another.
So let's address the elephant in the room.
How do you stop this need of relying on motivation?
FOLLOW THESE 2 STEPS:
1. Find Your Why.
He who has a why to live can bear almost any how. - Friedrich Nietzsche
Find your why.
Why are your doing what you are doing. Why are you waking up every morning, sacrificing your sleep and working on your business? Why are you following a diet and going to the gym daily?
Is it because you want to get rich? Is it because you want a good physique? Is it because you want to change your current situation?
Identify why you are doing what you are doing.
Find a deeper meaning to your why using the "Multiple Why's technique"
For example: I want to be a millionaire.
Why?
To have freedom and choice to live however I want.
Why?
So that I can be happy and enjoy my life to the fullest.
Why?
Because I don't want to lie on my deathbed having regrets.
You get an idea right? Find a deeper meaning and audit your own personal
goals
.
Because once you know why you are doing what you are doing, it all makes sense.
You know why you are going through all this trouble, you will know why it is worth the sacrifice.
2. Follow that One Advice.
Take one advice and go all in. Follow it and don't think of anything else.
My Personal Example:
I hated every minute of training, but I said, 'Don't quit. Suffer now and live the rest of your life as a champion.' - Mohammad Ali
I deeply resonate with this quote.
It had been an hour since I started writing this post.
I have been racking my brains and thinking from very different angles as I am trying to articulate my ideas.
Right now I badly want to watch a T.V series or a Gary Vaynerchuk video, but I am weighing the opportunity costs here.
I am choosing to suffer right now so to say, and trying to create as much value as possible.
I don't know how many people will read this, I have no idea how big of an impact this post will make. All I can do is try my very best to put out the best piece of information here.
Anyway back to the tactics -
Make any of one or two of your favorite motivational video or quote a guiding compass for your life. Whatever you will be doing from now on will be based on this quote/video.
If you feel like not going to the gym or not doing that client call, remind yourself of why you are doing this and relate it back to your personal motivational video or quote.
Don't look anywhere else for motivation, instead use both of these tips to motivate yourself.

P.S- What are some of the ways you use to get yourself motivated? Would love to hear them.
Last edited: