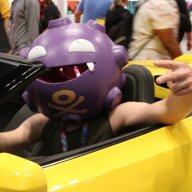 Bronze Contributor
FASTLANE INSIDER
Read Fastlane!
Read Unscripted!
Speedway Pass
User Power
Value/Post Ratio
145%
Jul 4, 2019
191
276
This anti-copywriting/anti-freelancing rant is tired.

And this quote in particular is lazy thinking. There are numerous "Google-able" examples. It's nice of you to throw out an appeal to ignorance and argue against it. Since you only need one, Joe Sugarman. He built several. His last that I know of happened at age 86 I believe, which is pretty cool.

When you can use the printed word to sell just about anything, what exactly does unrelated mean?

At least those who start down these copywriting / freelancing paths are trying something. You really think flipping burgers is a better starting place? Really? Really really?

Forgive my ignorance (and my repeated use of this word).

But can't a category be created called "BIG fastlane threads" and move/promote threads into that category? This category can then be featured in various places on the forum.

Just a thought that I think wouldn't take 100's of hours. But again, I am speaking out of ignorance as I don't know the forum software.

View attachment 46979

Well, did you?

Be a doctor or go into real estate. Data shows those are the paths with the most entrepreneurial millionaires (research I did years ago. This was based on American data.) To be clear, I don't mean being a surgeon or family doctor forever. I mean Doctor's often founded high earning companies after they get their degree and work in the industry for a time. Doctors also have a higher degree of patents than most other professions. (It wasn't the highest, I tried to find what was and couldn't).

Now that we know the higher probability paths, can we agree the forum wouldn't be any better for being chock full of aspiring RE investor or aspiring doctorprenuer threads?

People are going to start wherever they start, however they start. Your first ventures didn't show the "Think bigger" methodology. You had to grow into it. Kudos to you for doing it.

But not everyone gets to be

@Ravens_Shadow

and even Ravens_Shadow didn't know his company could grow so large when he first started it.

He was just trying to solve a problem...

So what are we talking about here? Inspiring more Johnny_boys and

@Juan Pimentel

? Get people to start in home services? More GPM cryptopeeps? Do we want to highlight more Africans like

@KnockTheHustle

? Guys like

@Kokaka

and

@AmazingLarry

and

@Carlitos

and

@MrTrash757

have some of my favorite progress threads and don't get nearly the recognition or attention they deserve.

And while marketing agencies get a bad wrap, guys like GuitarManDan and

@Pat D. Rick

have their threads going and growing. I know I'm missing several in this category that I like, but I'm tired and not totally with it right now.

I do wish I knew of more ecom based threads, but those seem to be dormant. Maybe someone else can post what I've missed.

Does that help the goal of the thread?

It is one thing crap on an entire industry over and over and over. It is entirely another to highlight those who are grinding out their own success stories. One makes the forum stronger, the other doesn't.

What are your current favorite progress threads

@Kak

?

Does anyone else feel like someone deserves a shout out?
Thanks for the shoutout! Seriously appreciate it man, it's encouraging.
I actually did freelancing for a year when I was living abroad. I tried starting a business with a couple friends, but there were so many legal barriers being in a foreign country, and I knew I wasn't staying long-term so I decided to freelance.
I was doing mechanical/engineering design work, which is something I was already very experienced in. I don't think it would have been worth it for me if I had to learn and master a new skill just to start freelancing. For people who are struggling to start something, I would say it's better than not doing anything though. There may be faster paths, but you can learn a lot about sales, marketing, dealing with customers, etc., just by freelancing for a bit.
I definitely learned some valuable things, and I don't regret it because it's part of the path that led me to where I am now, but part of me wishes I had focused that time on some other type of website that could generate some passive income or help build an audience. I could have learned most of the same things and had more to show for it.