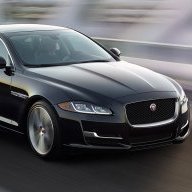 Contributor
Read Fastlane!
Speedway Pass
User Power
Value/Post Ratio
108%
Jan 21, 2016
90
97
25
Hey!
It's been quite a while since I've visited the forum, but I hope you guys are still as helpful as you were back then
Recently I've been working on creating a Polish-based platform for freelancers due to terrible state of the local freelancing market.
Let me give you a quick summary:
There are a few similar platforms on the market, with one being a clear leader (
www.useme.eu
). The price dumping on every single one is unreal. Everyone is complaining about the fact that employers most of the time choose the person that bids the lowest, doesn't matter that the quality of his work is going to be equivalent to the translation of scientific papers by Google Translate. Also, the job offers often get ridiculous (e.g. "Need someone to create a website from scratch for 100$").
My target audience are Polish freelancers & employers. I want to create a go-to site for anyone in Poland to get their online job done. Aditionally, a separated marketplace on the same website for employers from abroad to outsource their work to Polish freelancers (we are known for providing quality work for a relatively low price).
I have a lot of ideas directly from my Polish target audience (polled 80 of them), but I still fear the value I'm offering might not be enough for people to choose me over competition.
I can provide a few big changes (e.g. verification of freelancers the way Upwork does it to set a standard of professionalism - my competitor doesn't do any of it) + a lot of incremental improvements such as a good looking website, which they certainly don't have if you go beyond the main page or the requirement to set a budget when posting a job, so you don't have to waste time replying to 10 folks that you wanna do it cheaper.
My questions to you guys (you don't have to answer all of them, although I'd really like to hear what you have to say about this):
1. How do I bring more value to my customers? I'm talking major features / improvements that will clearly put me ahead of the competition.
2. If not included above, what would you consider enough to choose my platform over competition's?
3. What do you think about the whole concept of outsourcing your work to Polish freelancers only, yay or nay?
Thank you, I really value your time and opinion.