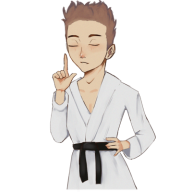 Legendary Contributor
FASTLANE INSIDER
EPIC CONTRIBUTOR
Summit Attendee
Speedway Pass
User Power
Value/Post Ratio
284%
Jul 8, 2008
2,678
7,602
Have you ever wondered why people don't change?

We've seen this a lot on the forum lately.

Someone asks a great question, they get outstanding feedback from experienced people, and yet -- they don't change what they need/wanted to change...

Why?

If you were at the Fastlane summit this year, I briefly covered it... but let's break it down to a simple idea:

It's because they are addicted to the problem.

On an advanced level -- it meets the majority of their human needs.

On a basic level, what's the most addictive drug in the world? Is it cocaine? Alcohol? I'd argue it's problems.

People get ADDICTED to having problems because it gives someone a reason to be significant in a world that celebrates significance.

If you're unique, special, different, or you're the best in the world at something? Everyone adores you. They follow you on Instagram. They want to take pictures with you...

But the easiest and fastest way for someone to become significant is to have a big enough problem.

Someone posts a problem and says "I just *have* to solve this!"

Advice, advice, advice...

"Oh yeah... great advice!"

They didn't want the advice... they didn't want to fix it... they didn't want to change... they wanted to talk about their problem and get into the spotlight in the moment.

And it's not because they're bad people. It's not because they're assholes. It's because they are so addicted to the problem that they don't WANT to change it -- it's how they feel important!

Someone who constantly claims they are CLINICALLY depressed, they have THIS disease, they had THIS trauma happen to them -- it's probably all true -- and we should support them... however -- if they've had this challenge for any prolonged period of time it's no longer because they didn't have a solution to fix it... it's because they want to keep that problem.

This is a massive conversation and I can't do it justice in a short forum post -- but if you're frustrated with some posts on the forum right now I'd like to give you an alternative understanding to the psychology behind the posts:

They are addicted to the problem because it makes them feel important.