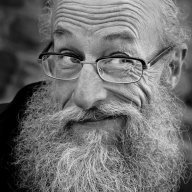 Bronze Contributor
Speedway Pass
I've been plagued by this for as long as I can remember.

I've noticed over time that whenever I take on a client's project or work a JOB, I give it my all...and possibly get into states people call "flow".

But this is never the case on a personal "Fastlane" project. I find that I'm detached to a point where I procrastinate or do something else.

This is a serious issue that has led to the abandonment of several brilliant projects.

Is this a problem with motivation, discipline or mindset? Does anyone else feel this way? How do I hold my mind still and have conviction in what I'm building?


PS: I have a strong enough WHY...and not cut out to be on Slowlane...to the best of my knowledge.