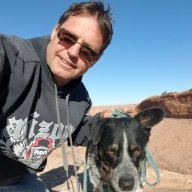 Legendary Contributor
FASTLANE INSIDER
EPIC CONTRIBUTOR
Summit Attendee
Speedway Pass
Jul 24, 2007
4,107
18,268
This mentorship idea is overrated. People work together because they get something out of it.
I have never sought out a mentor. It is better to look at what others are doing and try to determine what is making them successful. Put those things into practice. Do your own trial and error. Build your business custom fit to you.

Years ago I was coaching my daughter's softball team. We lost a lot of games in my first season. There were a couple of teams that seemed to have success year after year. I observed some of their practices to gather ideas. I noticed that the kids were always doing something and not just standing on the field waiting for the occasional ball to come to them. Nor were they standing around waiting for a turn at a few swings of the bat.

It was very obvious to me that repetition was the important part of the equation. How many times do they field the ball, throw the ball, and swing the bat.

So, I modified my approach. The next season I got five of the parents to COMMIT to being at the practices. I trained each of them on a certain job. I set up stations at the practices. The players rotated through the stations with the coaches. There were swing stations with 2 batting tees where the players repeatedly hit balls into a fence. There was an actual station with a pitching machine where the players would swing at live pitching. Other parents and the kids in that station would shag the balls on the field. There were infield stations where each player would repeatedly get grounders and popups and throw them back. There were pitching stations where I could make sure that each pitcher got at least 100 throws per practice.

I always finished the practice off with a game of pickle. All players would participate at the same time with multiple stations of three. This game builds endurance, makes the kids think, gives them reasoning skills in action, and makes them throw, catch, tag, run in the heat of the moment.

Well, my teams started beating these other good teams. I took their concepts and improved on them.

I applied the same concept to soccer. Even though I did not know much about the sport, my teams were consistently 1st or 2nd place. I took a girls team of 12 year olds to a boys soccer tournament and we won. Left some of the boys crying on the field because they were beat by girls. I never played soccer. Didn't know much about it. Just observed and put into practice.

This does not mean that you should not take advantage of a mentorship situation when it arises. That would be valuable. All I am saying is that you DON'T NEED ONE.

I would not even WANT to be mentored by most of the successful people out there. Perhaps take some nuggets away for my own practice.

We have some fantastic mentors on this forum. They mentor constantly whether you know it or not. Every time that you take an idea from someone and put it into practice, you are being mentored. Even if the idea does not work, you learn something.