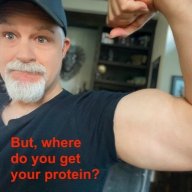 I followed the science; all I found was money.
Staff member
FASTLANE INSIDER
EPIC CONTRIBUTOR
Read Rat-Race Escape!
Read Fastlane!
Read Unscripted!
Summit Attendee
Speedway Pass
User Power
Value/Post Ratio
441%
Jul 23, 2007
37,471
165,324
The philosophy behind this forum is to delineate that there are TWO paths to wealth -- a slowlane and a fastlane.
You all might be familiar with the "slowlane" -- go to any bookstore, pick a book off the shelf that deals with wealth (Examples: Millionaire Next Door, Automatic Millionaire) and you'll find yourself knee-deep in the slowlane. The slowlane encompasses middle-class advice: Saving, penny-pinching, frugality, stocking up 401K's, paying off your house early, and of course, cutting up your credit cards. These books ultimately teach you that a boring life of saving and frugality will lead to you retiring old and rich.
I don't know about anyone else, but I want to live richly NOW,
NOT
when I'm 65 years old and too tired to enjoy it.
The fastlane involves acquiring massive amounts of wealth in the shortest period of time. The fastlane exists.
So, who's been in the fastlane? Who do you know?
John Paul DeJoria
In 1980, John Paul DeJoria and Paul Mitchell first decided to launch hair products. They established a partnership with a borrowed $700.00 which eventually become known as John Paul Mitchell Systems
. John eventually sold the company for MILLIONS and then started Patron Tequila.
Years earlier, he was homeless.
JK Rowling, Harry Potter Brand
- Once on welfare, this woman is now one of the richest humans alive - for females, she is 2nd only to Oprah. Did JK Rowling get rich saving money for her 401K? Nope.
Who do you know?