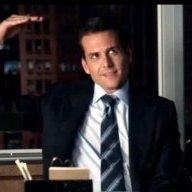 User Power
Value/Post Ratio
77%
Dec 20, 2012
419
323
Hey guys,
Need your feedback on what business model is better:
Which concept is better in the Auto Repair Industry where (quality) supply of mobile mechanics is low and demand for auto repair is very high?
1) Online Marketplace Model
- A website that connects car owners to freelance mobile mechanics, where they can pay and book for the repair online before the mobile mechanic comes to service them. The mobile mechanics are existing businesses/sole traders contracted out to the platform (similar to Uber) and they will get auto repair jobs sent to them based on their schedule.
This is obviously more scalable as all you do is connect the existing mobile mechanic industry's businesses to car owners looking for mechanics online.
Eg.
www.YourMechanic.com
YourMechanic, The "Uber Of Car Maintenance," Offers On-Demand, Certified Mechanics At 30-50% Savings
2) Real Life Mobile Mechanic Business
- A real life business where you employ quality/experienced mobile mechanics and customers can both pay and book online on your website for your mobile mechanics to service their car.
This is more profitable, but less scalable compared to #1 as you must keep hiring new mobile mechanics and purchasing tools, uniforms, etc as sales increase.
Eg. Wrench
Wrench raises $4 million to bring auto repairs to your door
---
Thoughts on what is the more Fastlane business model in an area where mobile mechanic competition is fairly low for both models?