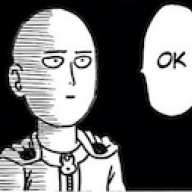 Silver Contributor
Read Fastlane!
Read Unscripted!
Speedway Pass
User Power
Value/Post Ratio
213%
Jun 12, 2014
379
807
40
About me:
I've been using Instagram since the first year it came out, but only with a personal account. I didn't want strangers following me, just friends. The app itself was all I ever needed for liking, commenting, and adding my own media.

Now that I'm trying to grow a business profile, I'm having a heck of a time learning this stuff. Especially how to use Stories effectively.

I've been doing a deep-dive all week, so this post is a digested version of all the notes I've taken. Take it all with a grain of salt, I'm still new to this. Hopefully this can serve as a kickstart so you don't have to go down the rabbit hole I did and sort all the wheat from the enormous amounts of chaff.
​
Who this is for:
Business accounts with <10k followers
Newbies to IG for business
What we won't cover:
This post is tool-heavy and mostly focused on building your profile and some systems around managing content.
Tools
will be highlighted in
green
. We'll skip:
growth strategies

hashtags
how to partner with influencers

paying for anything. Once you are at 10k followers, you can buy stuff
running IG ads
Ready? Me neither.
--------------------------------------------------------------
Contents:
Optimize your profile

Personal or Business profile?
Bio
Grid

Generating content

Newsfeed posts
Stories
Post creation and workflow . <---- this is the money maker. If you read one section only, read this one

Further reading and topics to research

IG gurus to follow
Helpful TFF threads
--------------------------------------------------------------
1. Optimize your Profile
1. Should I switch to a business profile?
This is something you'll only really worry about when you are under 10k followers. Once you hit 10k, switch over if you haven't already because at 10k you can use in-story links directly to products.
Personally, I'm switching over immediately as many tools require you to have a business account to auto post your content (more on this later).
​
2. Optimize your Bio
Keep it short and descriptive. This is ta great place to show your mission, value statement, etc. Keep in mind that this will be a new follower's first impression of you. Spoon-feed them what you want them to think about you.
Emojis can be an easy way to make it more readable or separate sections.
MUST: Add a call-to-action link to the action you want them to take.
Need multiple links in your bio? Use
Linktree
Do you change your profile's CTA link often? Use
Linkin.bio
​
Optional (this won't make sense for 80% of brands): Use custom fonts on bio
if
it fits your branding.
3. Optimize your Grid:
GREAT article on this. Pay attention to the screenshots:
https://skedsocial.com/blog/instagram-grid-layout/
(article is from "Sked" which is an IG image editor that I haven't researched)
When someone is on your profile page, they're going to see all your past posts. Make sure your posts have a cohesive branding theme. This is where your follower growth comes from. Clean this up before you think about running ads. Think of it as your "landing page"
You can do this with your Grid Layout's common theme:
posts by row
3x3 super image
common themes [wood, plants, metal]
common colors
common filters/editing
Examples:
@recoveryeffects ; common theme of wood. Scroll waaayyy back in their history to see what their account looked like before they started doing this. It's night and day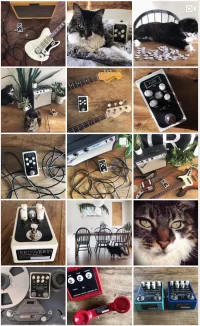 @Coach
; they jump from 3x3 grids of similar colors. Here's one grid. The next week it was all bright colors and graffiti:
@mickey_tlj ; Checkerboard layout -
You can also do a 3x3 grid that matches up to make a full picture. I like this for product launches and hype.
@the_oa
Another easy thing you can do if you are just starting with this:
Add a color border around every picture. Just use the same border for all.
​
2. Generating Content
Goal here should be making it as frictionless as possible.
1. Newsfeed posts
We discussed this briefly in the "optimizing your grid" section above. Posts should have a cohesive theme + branding.
You'll be using the same filters/fonts over and over.
If you use the same filters/editing for each photo,
eliminate filters that you don't use, and rearrange the filters so that your top 3 are always listed first
.
When choosing filters, scroll all the way to the right, click "Manage" and rearrange your filters and delete "never use" filters.
​
Some apps. Experiment with all, then pick a few that match your workflow. Use them over and over. Shake it up once in a while, but you should really only be using 1-2.
Musts:
Snapseed
- perfect for editing the raw photo. Free! Lightroom serves this purpose as well, but it's more for professional photographers who need to send the same file from phone to desktop and keep the file data. This app is a must+1.
Canva
- edit things with specific platform layouts, IG, Pinterest, business cards, basically the industry standard.
Nice to try:
Adobe Lightroom
- power tool for photographers. Lets you reuse filters / common edits you make frequently
Over
- more advanced, templates like
canva
, add unlimited photos
Nebi
- popular, gritty, distressed, vintage filters for photos
​
2. Stories
<--- Important! I've heard multiple sources say this is like IG ads lite. This is your multiple-nudge-per-day outreach to your followers.
Make generating this content easy as hell. You can be more loose with branding since this won't show on your profile
Musts:
Unfold
- recommended 4x (I stopped counting after that), diff layouts, focused on IG stories. Mix photos and videos together. Premium options for fonts/layouts at $1.99 each
Nice to try:
Hypertype
- animated text. (Low priority)
InShot
- recommended 2x - edit photos and videos together, video effects, backgrounds for photos
8mm
- $1.99 - Video - rec'd 2x, make video/photo look vintage
SNOW
- make photos look vintage, add cool effects
Splice
- by GoPro, but many use it to edit instastory vids. Music, sound effects, etc
VideoLeap
- easy video editor, add effects, background, text, music sound effects
Camcorder
- video - title says it all. 90s VHS
VSCO
- recommended 2x - has "DSCO" function that does like a slower "boomerang" style effect
​
3. Post Creation Workflow
This is where we put it all together.
Workflow:

raw content --> photo/video editor app (like Lightroom, Nebi, or SNOW) --> layout app (like Unfold) --> post scheduler* --> Instagram's native editor**
*Schedulers:
Planoly
-
Far and away the best for IG.
Schedules and autoposts for you if you have a business account. Big bonus: it creates 3x3 grids from one photo automatically.
Hootsuite
- is great if you want to manage FB page, twitter, pinterest, and IG. Excellent way to manage comments / engagement if you get a shitload of comments across platforms.
Buffer
- Also manages twitter and other platforms like Hootsuite does. No clear winner between the two, imho.
Honorable mention:
grum.co
- I use this because I got a lifetime deal from Appsumo years ago. It only handles one photo at a time, and no stories.
**Instagram's native editor:
I won't go into this too much, but some things you need to be aware of that only get added at this final stage of posting:
Stickers - tag people in a photo with @mentions
Add text - offers 5 different fonts. Use one consistently.
​
3. Further Reading and Topics to Research
1. Instagram Gurus worth following

Sue B Zimmerman on Youtube.
Lots of clickbait video titles, but holy hell she's an info bomb. If you sign up for her mailing list, she'll do a free 15-min call with you

Josue Pena
His stuff is spread around, but Youtube is a good place to start. Just search his name. There's a good video on getting your first 1k subs.
The videos are a little fluffy, but once they finally get to the point, there are some great tips.
Also, watch random influencers' videos. They usually come up with clever tricks.
Example: One girl suggested getting a stylus and using it to add handwritten text to your IG stories.
2. TFF Threads to follow:
OK, gonna stop here.
A final thought:
I'm new to this and am struggling to learn it all myself. There are a million tools out there, but I didn't mention them unless there were multiple sources recommending them. I SUCK at this stuff, but hopefully I make your research last 2 days (instead of my 3 weeks).
Last edited: